Whether you have played absolutely no touch football in your lifetime or have years of experience, everyone is welcome to come and join. If you have any questions please get in touch today, we'd love to hear from you.
General Enquiries: Please fill out the contact form and we will do our best to respond to your enquiry as soon as possible. Please let us know if you have a preference to time and how is best to be in touch.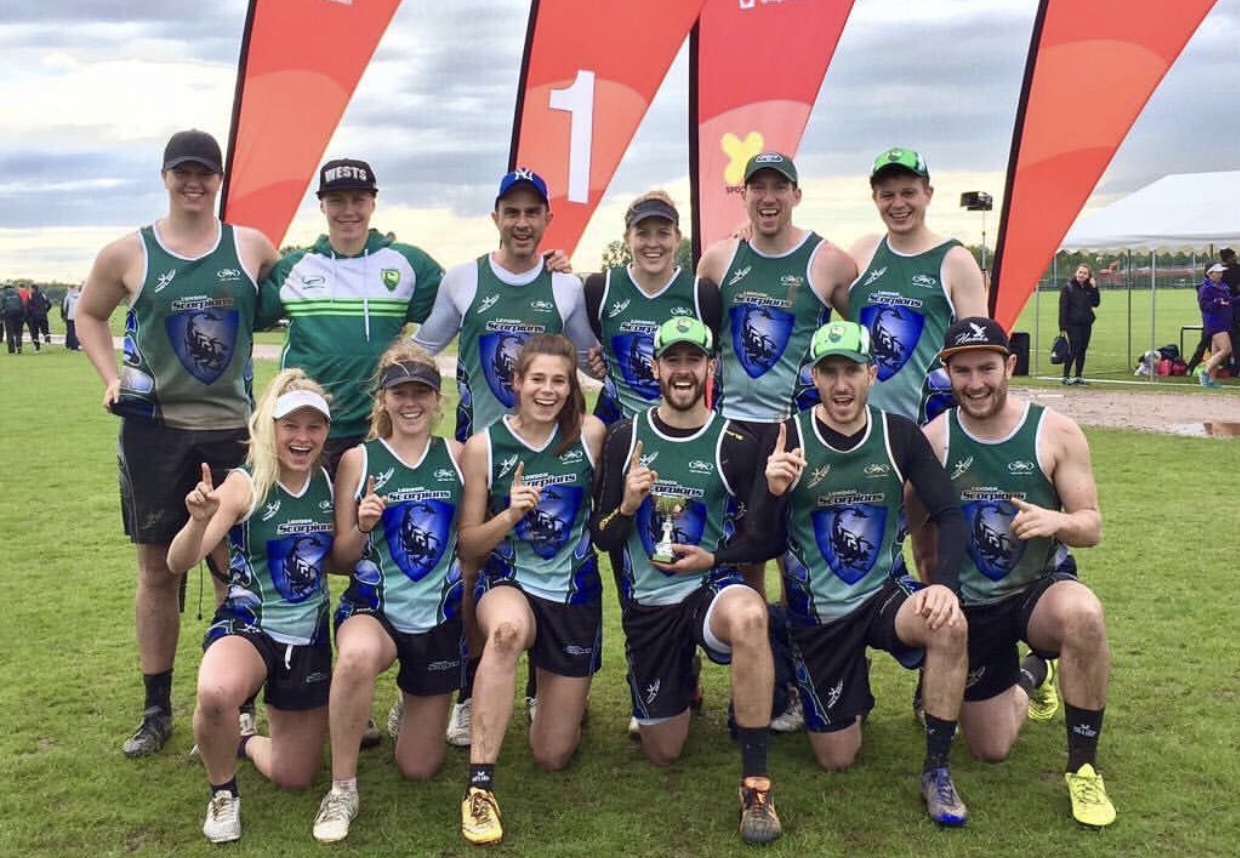 I have a question about membership
I'd like to share some feedback
0
Club Tournament Trophies
0
Club Tournament Trophies
Want to play for London Scorpions?
It is free to register with London Scorpions. Whichever option you choose you'll experience coaching all year round from the England Mixed Open Coach, England Men's Open Coach, two England Men's Open players and the most capped England Women's player ever!
Access to all available Scorpions Training Sessions
30% discount on NTS / DTS tournament registration
30% discount on Superleague registration
10% discount on food and drinks at The Plough
4 x monthly payments only
Access to all available Scorpions Training Sessions
30% discount on NTS / DTS tournament registration
30% discount on Superleague registration
10% discount on food and drinks at The Plough
Pay £5 to attend Scorpions Training Sessions
Pay full price on NTS / DTS tournament registration
Pay full price on Superleague registration